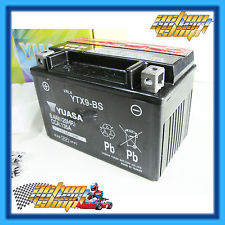 COLEMAN STARTER MOTOR BATTERY YUASA HIGH PERFORMANCE POWER PACK
NEW GO KART BATTERY
This great powerful quality battery will outlast all the cheapies many times over. You cannot substitute best quality manufacturers ingredients with a battery built to a price range.
This battery cannot be shipped as a wet battery. It will need to be filled WITH THE SOLUTION SUPPLIED and charged before use.
This battery is absolutely fresh unlike jell cell batteries with a limited shelf life.
Battery Dimensions 
Length = 15cm
Width = 8.5cm
Height = 10.5cm