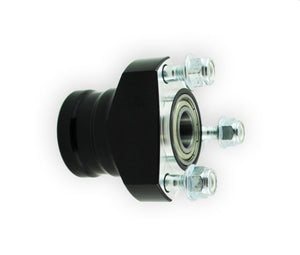 FRONT WHEEL HUB 17MM BEARINGS 55, 75 & 95MM LONG BLACK THREE STUD
GO KART FRONT WHEEL HUB 17MM BEARINGS 55MM LONG BLACK THREE STUD 


Extended Front Bearing Wheel Hub. 

Add some grip to the front end and get the corner apex right.
Just the right thing for wet weather racing. 

Wide front end will jack the rear adding great drive and increased cornering speed.
Also available in a 25mm stub axle bearing. 

Ask us to add this item.