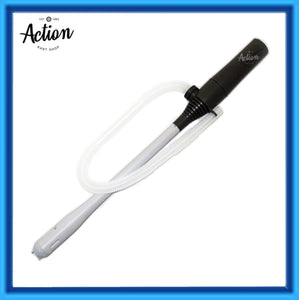 FUEL PUMP BATTERY POWERED SUIT SMALL CAP TANKS
GO KART FUEL PUMP BATTERY POWERED
Ideal for go kart fun kart and motor bike use for petrol or fuel/oil mixtures.
New updated model Fuel Pump for longer life and greater reliability.
Do you need a good reliable fluid pump that delivers 6-7 liters of petrol per minute into your go kart tank. They will pump most fluids but I would not recommend them for Thinners or other very highly volatile fluids. However for pumping petrol or methanol, water, kerosene or light oils they are the best. Used by most of the best Rotax max and X30 IAME drivers throughout the world.
Is a Battery Powered Fuel Pump that saves you spilling fuel from the container a useful addition to your karting tool kit?

Would you like to take the hassal out of draining fuel from your container after racing at the track?

Do you think that removing fuel from your tank before transporting to and from the track is a worth while reason to get a Battery Pump?

Can damaging your pods by standing a heavy drum on the top stickers be avoided with this device? ABSOLUTELY.

It is brand new but will need batteries to use it. 2 x Size "D" cells required.

Before buying just check that your Go Kart tank has a mouth opening size of at least 32mm minimum.

A Go Kart Fuel Pump with grunt.