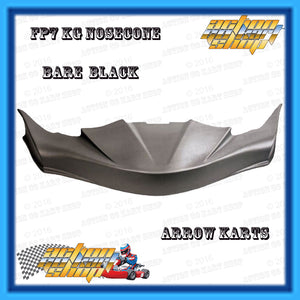 NOSECONE BLACK FP7 SENIOR ARROW X2-X4 MONACO M8 & GP8 DEADLY
GO KART NOSECONE BLACK FP7 SENIOR ARROW X2-X4 MONACO M8 & GP8 DEADLY
The latest shaped go kart nosecone used on many Euro and Australian made go karts.
Also available as a buy in from our supplier in BLUE or RED or WHITE
Do you need a new FP7 Nosecone .

Only available here is glorious BLACK.

See the picture it will show you the best views of this go kart nosecone shape.

We will post to you anywhere in Australia FREE.