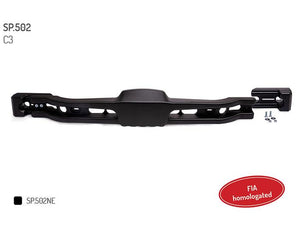 REAR BUMPER SPOILER KIT KG 3 PIECE ADJUSTABLE
GO KART REAR BUMPER SPOILER KIT KG 3 PIECE
This set is used on 28-32mm chassis.
Made by Italian karting products specialist KG
It represents the best of quality and design.
This ADJUSTABLE Rear Bumper was made mandatory in some Australian States.
A safety device to reduce harm from rear end collision.
"PLEASE NOTE THERE ARE NO DELIVERIES MADE TO P.O. BOXES"