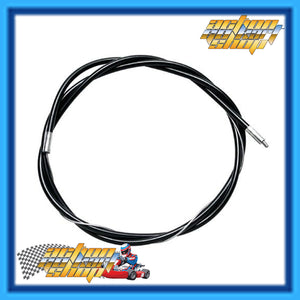 THROTTLE CABLE 1650MM LONG BLACK OUTER 1380MM
GO KART THROTTLE CABLE 1650MM LONG BLACK OUTER 1380MM
Top Quality Cable
Do you need a Throttle Cable that will not jam and give you the best feel through you accelerator pedal?
This simply means that this cable is better because it will always slip through the outer cable smoothly.
Your choice of colour is Black.
These are good for all the early model Arrow & Monaco that had the adjuster and bracket up near the pedal.
I supply the extra long cables to those who have this early chassis only as a single item.
The cable diameter is 1.3mm. The lug is cylindrical 3mm dia. and 5mm long.